Own an Award Winning
Cosmetic Clinic!
Become a Cosmetic Avenue Clinic Co-Owner,
Specialising in Cosmetic Non-Surgical Treatments and Cosmetic Dentistry.
Are you ready to change your life?
Video Background. Click to change options.
This block is visible only in page builder. You can place this block in any position. Add only one video background for one section. Please don't set any different background (color, image, gradient) for section.
A Multi-Award Award Winning Business
Cosmetic Avenue was established in 2016 with a vision to change the perception of cosmetic treatments in Australia, creating an open and supportive environment while normalizing clients' choice to increase their confidence.

Our Mission has always been to give our clients the confidence they deserve by providing premium cosmetic treatments and an incredible client experience, with the ethos of 'Confidence Is The Ultimate Freedom'.

Since opening, Cosmetic Avenue has been awarded Australasia's Cosmetic Practice of the Year two years in a row and Practice Team of the Year. Today, we are Australia's leading provider of Cosmetic Injectables, Skin, Body, and Cosmetic Dental treatments.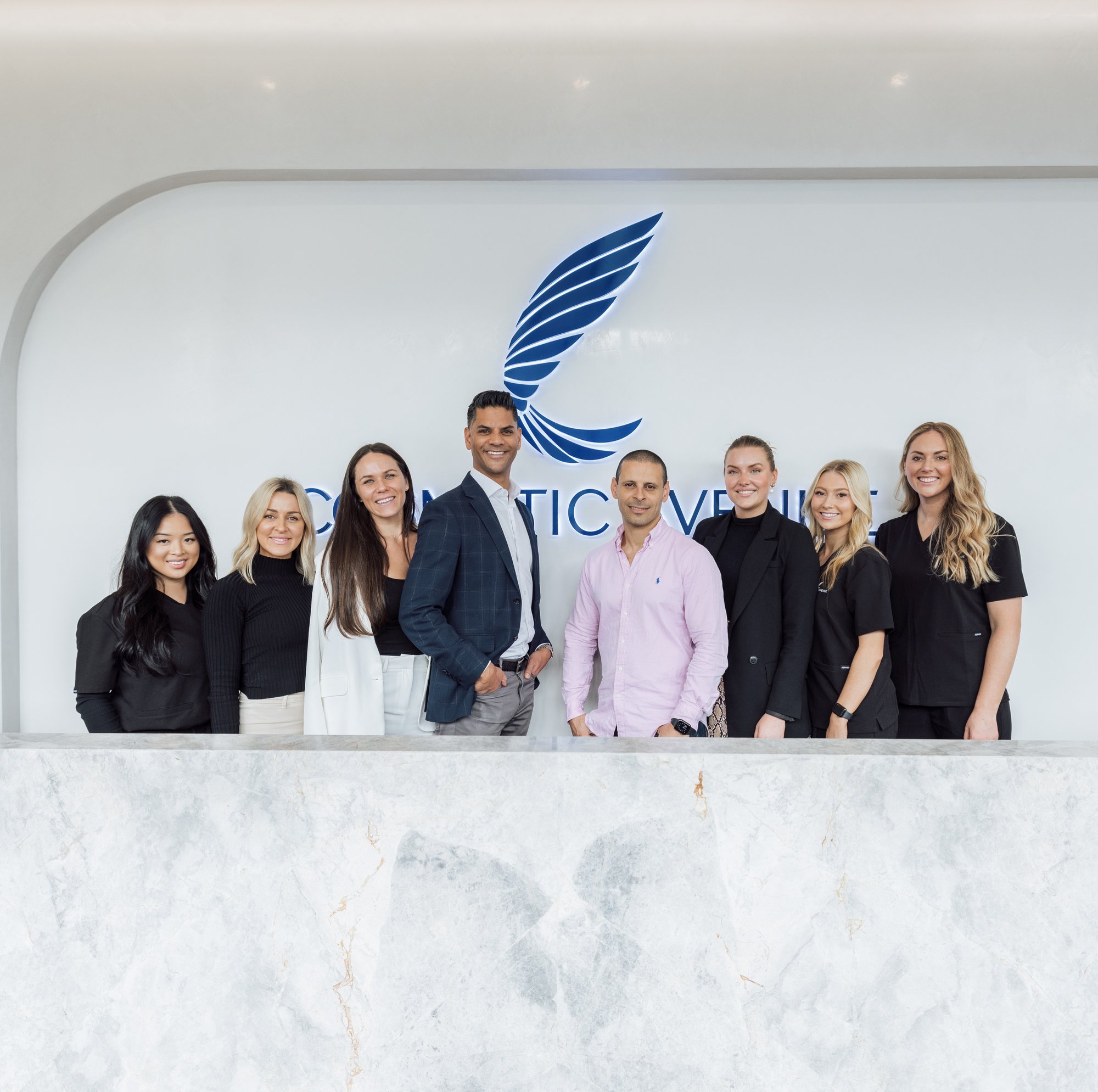 Entering a bustling market can be overwhelming without an established brand. Not only do we have the established, award-winning brand, but we're here to ensure you succeed in your journey.
In our co-ownership model you will be provided with a
fully setup new clinic, ongoing business support, regular
training, HR, bookkeeping, marketing support and so much more!
You will also be walking, fully supported, into a $5B industry, with an expected compound annual growth rate of 27.3% from 2023 - 2030. Sounds pretty good right?

What are you waiting for! Lets' build success together!
Let's embrace success together, with our 50/50 co-partnership model. But what does this mean?
In the dynamic realm of entrepreneurship, innovative business models are redefining collaboration and growth strategies. One ground-breaking approach that's gaining remarkable traction is the 50/50 Co-Partner franchise model.

Our co-ownership programme allows you to own your own business no matter your financial background without the stress of creating your own brand.
Co-ownership tiers:
Tier 1: $550,000 investment to co-own a non-surgical Cosmetic Avenue Clinic
Tier 2: $750,000 investment to co-own a non-surgical and dental Cosmetic Avenue Clinic

Read the full blog below to learn more!

Why Should I Partner with Cosmetic Avenue?
Partnering with us enables you to step into a leadership role in a cosmetic franchise. From the outset, you will be associated with an industry-leading, award-winning brand that customers know and trust. Everything from lease negotiation to fit-out and equipment installation to bookkeeping and marketing is available for you. Cosmetic Avenue provides you with the training and support you need to prosper. For your part, you will lead your clinic's operations, help drive sales, and ensure your customers have an outstanding experience.
Opening Your Own Cosmetic Clinic vs. Partnering with Cosmetic Avenue
Opening up your own part of a cosmetic skin therapies franchise is an exciting prospect. But doing this completely on your own is more challenging and demanding on your time and energy.
There are many things you would need to do, from researching the potential clientele within an area, selecting a clinic site and negotiating the lease to branding and furnishing. Then there are decisions about appropriate equipment to invest in. Then figure out effective marketing. The sheer amount of research can be time-consuming and energy-draining. If you venture completely on your own, when you eventually open your doors, there is the drawback of being an unknown brand. And while you are establishing brand awareness for your new business, you have no assurance of a good regular income.
In contrast, by partnering with Cosmetic Avenue, a lot of the costly trial and error of setting up a new business is eliminated. You will be taking advantage of a proven business model which has already been applied successfully across our network of clinics. Everything is geared so you can open your clinic doors and start running a profitable business sooner. There are far fewer obstacles and a lot more support than you would have as a sole operator. There is also existing positive brand awareness that you will not need to spend years establishing.
How Profitable is a Cosmetic Clinic?
Per capita, Australians are the biggest spenders on cosmetic treatments in the world. The demand has never been greater for people wanting to enhance their physical features. With a client-centred approach, skilled staff and the latest technology equipment, Cosmetic Avenue is a hit with clients. It's safe to say the earning potential in this space is big.
One of the biggest benefits of being part of our cosmetics franchise is you don't risk your income because you receive a guaranteed $100,000 per annum salary. Additionally, you also receive 50% of the business profits.
What is a Turn-Key Franchise Opportunity?
Cosmetic Avenue offers a turn-key cosmetic surgery franchise opportunity to new co-owners. It means that we find, negotiate and secure a site on your behalf. We then proceed to fully furnish, brand and equip your clinic and even help manage the recruitment of your initial team.
You are presented with a fully functional clinic with all you require to open the doors to your new clients and start making money right away. You step into your leadership role to run operations and drive sales with the use of our systems. Remember that all training is provided to give you full confidence in all you do, and mentorship and support are available at all times. This is especially invaluable at that all-important initial phase.
OUR 6 STEP
RECRUITMENT PROCESS
Step 1
Application & Profile
You will be asked to complete an application form and compatibility profile to assess your alignment to Cosmetic Avenue's culture, values, work style and competencies.
Step 2
The Numbers
Successful applicants will be provided with a cash flow template to assist them;
- To understand how a Cosmetic Avenue business works, and;
- Build out a cash flow sp they understand breakeven and ROI
Step 3
Meet The Team
You will get to meet the team. This is where you get to ask all the questions you can, so you can build out a cash flow with clarity on how the business operates.
Step 4
Due Diligence
To complete your due diligence you will be provided with;
- Draft Franchise Agreement, Disclosure Document &
Franchise Code of Conduct
- A list of franchisees and site visits
- Finance Broker introduction (optional)
Step 5
Meet the CEO
After completing your due diligence, now is the time to meet our CEO. Our CEO will sign off on everything completed by you to date and award you wth the right to open a Cosmetic Avenue franchise.
Step 6
Franchise Agreement
You are now ready to be part of the team. You will be asked to complete our Request for Information document so we can draw up your Franchise Agreement.